World-Class Taxidermy Services
A hunter spends countless hours preparing for a hunt. Purchasing services and preparing equipment, making travel arrangements, obtaining permits and getting everything ready can take months. For some game, stalking a trophy animal may take hours or even days.
All of this leads up to that one climactic moment of intense focus: taking the shot that brings down the animal cleanly. Vanderpol Taxidermy knows that feeling and everything that goes into making it happen. We strive to honor and preserve that incredible moment through our services in every mount we produce.
A Family-Owned and Operated Taxidermy Studio
Vanderpol Taxidermy firmly believes in the value of spending time outdoors with friends and family. Our family spends as much time hunting and fishing as we can, and we love to share in the excitement that follows a successful outing. Our approach to taxidermy originates from that excitement, and is guided by the deep respect we have for all wildlife.
As a family-owned and operated business, Vanderpol Taxidermy takes great pride in creating mounts of unsurpassed quality. Our award-winning work shows reverence for the animal, the hunter and the moment that brought them together. We treat our customers and their trophies with the dignity and respect they deserve. We are committed to using the best methods, techniques and materials to create a fitting tribute to the spirit of the animal and your skill as a hunter.
Quagga Safaris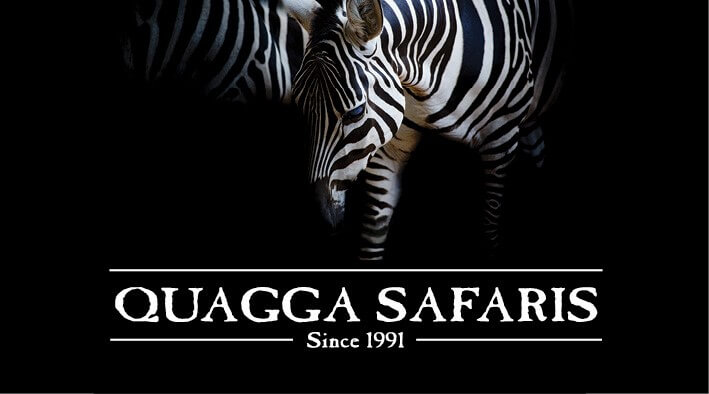 Vanderpol Taxidermy highly recommends Quagga Safaris for hunting trips in South Africa. Located in Limpopo Province, South Africa, Quagga Safaris sits on 16,500 acres in the province and has over 100,000 acres of concessions throughout South Africa and Namibia. Owner and primary professional hunter Erik Visser provides an unmatched experience for hunters and their travelling companions. Their comfortable and well-appointed lodge is designed to meet the needs of hunters and their families while providing a true African atmosphere.
Most important to us, Quagga knows how to properly handle your trophy so it arrives at Vanderpol Taxidermy in the best possible condition. Their staff handles the skinning, fleshing and salting of the hides immediately after the hunt. The hides are then sent to Trophy Solutions, an experienced taxidermist in Africa, who carefully dips and packs them for shipment to the states.
Vanderpol Taxidermy is proud of our relationship with Quagga Safaris, one of the premier outfitters in Africa. We offer our customers a %10 discount on all taxidermy services for hunts booked through us. If you would like to book a hunting vacation in South Africa, give us a call and we can assist with booking your hunt with Quagga Safaris.
---
We Provide Taxidermy Services for a Wide Variety of Species
Vanderpol Taxidermy specializes in preserving trophy specimens of:
Deer
Turkey
Waterfowl
Bobcat
Fox
Mountain Lion
Bear
Big Horn
Pronghorn
Mountain Goat
Wolf
Coyote
Aligator
African

Wildebeest
Impala
Eland
Sable
Warthog
Springbok
Nyala
Hyena
Lion
Greater Kudu
Zebra
Gemsbok
Cape Buffalo
We create life-like and individualized replicas of saltwater and freshwater fish.
Please call to discuss the availability of taxidermy services for any exotic species.
Sorry, we do not perform taxidermy services for pets.